I was stunned. I had been working with this church for a while and she was so on top of the money. So when this seasoned church treasurer said, "no, the women's group tells me 'it's their money and they aren't letting the church control it," I just shook my head. It seems that no matter how skilled the church treasurer or how procedurally accurate a church is, there is always one 'sacred cow' yet to be sacrificed.
I turned and almost rhetorically asked, "you do know that this shouldn't happen, right?" She looked down and disappointingly answered, "I know." And yet she didn't really know how important it was. Rogue checking accounts in a church can be problematic for many reasons. First, it can be used to undermine the church leadership. Then there is the potential it could be used in such a way that would cause the church to lose its 501(C)(3) status, which would mean it would be subject to income tax. Oh, and the fact that she and her fellow board members could be held personally responsible for any misuse of those funds.
Let's consider the ministry group within the church that has their own account that decides to utilize their funds for a ministry opportunity that is in direct opposition to what the church council has determined were priorities for the church. After months of visioning, planning and preparing to do ministry, this group decides it will utilize their funds to establish that ministry the church council chose not to add to the budget. This group believes they are expanding ministry. Your Council sees this as a distraction from the new ministry objectives they spent months planning. Suddenly, this church is conflict, distracted from ministry altogether.
Then there is the use of this rogue bank account that leads to the loss of the church's income tax exemption. Imagine the ministry group in question choosing to contribute to the campaign of a local city mayor candidate. The group is unaware of any consequences to this contribution, and they believe this candidate will help further some effort that would benefit the church or some interest they have as a group (e.g. a social justice issue). This could quickly bring the tax exempt status into jeopardy. Under the Internal Revenue Code, all section 501(c)(3) organizations are absolutely prohibited from directly or indirectly participating in, or intervening in, any political campaign on behalf of (or in opposition to) any candidate for elective public office. Contributions to political campaign funds or public statements of position (verbal or written) made on behalf of the organization in favor of or in opposition to any candidate for public office clearly violate the prohibition against political campaign activity. Violating this prohibition may result in denial or revocation of tax-exempt status and the imposition of certain excise taxes.
Another way this group could jeopardize the tax status of the church with those fund would be through inurement. Inurement is when the organization provides a personal benefit to a shareholder or individual who has an interest in the activities of the organization. The Internal Revenue Service publishes a Compliance Guide for 501(C)(3) Organizations which states this as a potential reason for losing income tax exemption.
Finally, Any money that is collected by any ministry of the church is the obligation of the governing body of that church to manage. This is the governing body's Duty of Care; taking care of the nonprofit by ensuring prudent use of all assets, including facilities, people, and good will. So often, in the church's family environment, we forget there are obligations of the organization. While we might allow someone in the family to have their own checking account, we really can't do this with a group within our church family. We have a legal obligation to ensure those funds are managed correctly. If the Treasurer is not managing those funds, who provides the donation receipt to the donors? Who ensures the funds are being used for ministry and not someone's personal gain? Who ensures the funds are being used according to the laws that govern charitable organizations?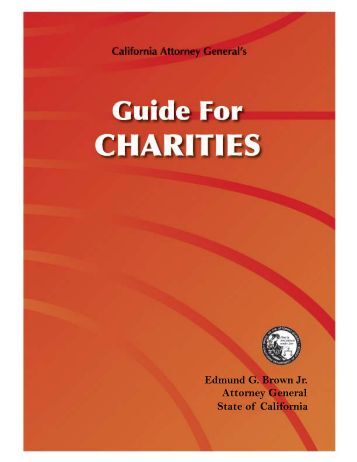 The Attorney General's Guide For Charities states that liability of directors of nonprofit corporations is severely limited, "a director of a public benefit corporation may be held personally liable to repay damages to the corporation itself where he has breached his duty of care or loyalty to the corporation." Later, we read some reasons that directors may be held liable, including "improper gifts of charitable assets to individuals." So, who prevents the women's ministry from distributing a grant inappropriately to an individual? The governing body who is responsible for oversight can't claim they didn't know. It is their job to know.
Vonna Laue, co-author of Essential Guide to Church Finance, councils churches to limit the number of bank accounts and to occasionally check to see if a rogue account has been opened. "Oftentimes, a missions committee or ministry group has obtained the tax identification number for the church and opened an account. The church is ultimately responsible for those funds and ought to make sure that none exist—or if they do, to make sure that controls are in place to oversee the activity."
If your church has rogue bank accounts, it's time to establish the right policies and procedures to regain proper oversight of these funds. While some of the examples above may seem extreme, they do happen. Ignorance often gets churches and small nonprofits into trouble. Unfortunately, ignorance is not a viable excuse. Help protect your congregation's resources and let us guide you through the process.